Ashley Stewart Scholarship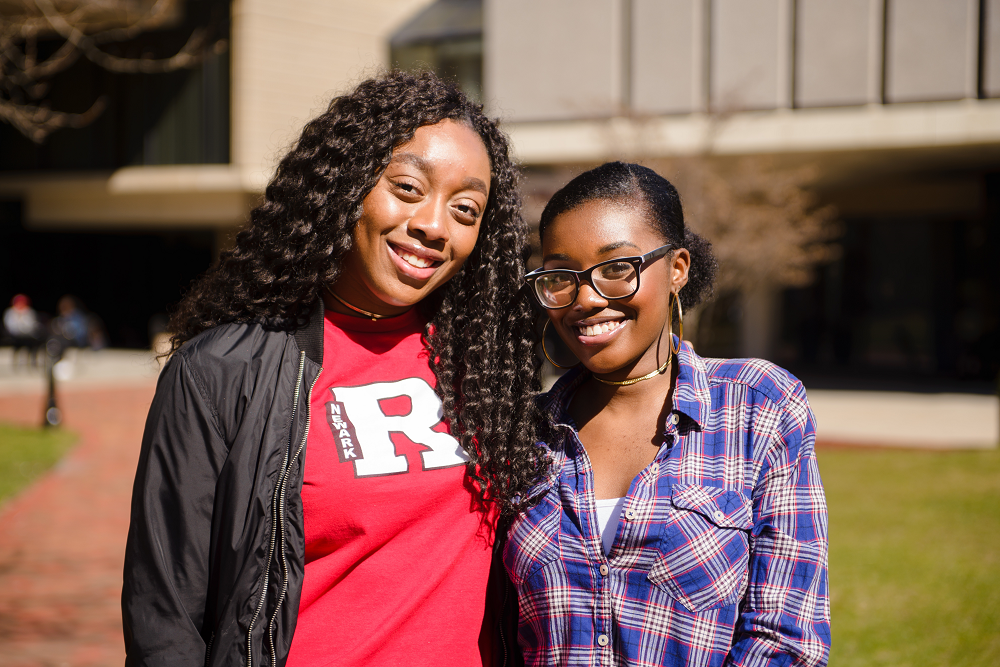 Update: Winner of 19-20 Ashley Stewart Scholarship will be announced in the last week of July 2019.
General Information 
Ashley Stewart is excited to partner with dozens of universities across the U.S. to host the #AshleyCollegeTour to promote Ashley Stewart Leadership Scholarship Program, an initiative developed to help empower women through education. Ashley Stewart, the popular women's apparel retailer, values education, empowers women, and supports future leaders like you.
One Rutgers University-Newark Undergraduate female (includes identifying as a woman) student will be awarded a $5,000 scholarship, created by Ashley Stewart, for the 2019-2020 academic school year to assist in pursuing her educational goals. 
Scholarship recipient will be contacted on June 20, 2019. The winner will be asked to attend the Finding Ashley Stewart Finale on September 14, 2019 and may be asked to appear at other related events.
If you should have any questions about the scholarship and/or application, please contact  Natalia Morisseau, Director of Financial Aid. 
Deadline and Eligibility 
Submissions Open: February 4, 2019
Deadline: Application must be completed and submitted by no later than 5:00pm on Monday, May 6, 2019
Award: $5,000 ($2,500 fall 2019 and $2,500 spring 2020)
Eligibility:
Be female or identify as a woman
Be enrolled (part-time or full-time) in the following semesters spring 2019, fall 2019 and spring 2020
Matriculated undergraduate student in one of the four schools at Rutgers University-Newark: School of Arts and Sciences; Rutgers Business School; School of Public Affairs and Administration; and School of Criminal Justice
Have a cumulative 3.2 RU GPA
Required Attendance at the Ashley College Tour
Application Procedure
To complete the application, you will be asked to upload a 250-300 word essay on leadership. Some of the issues you want to address may include, but are not limited to:
What makes a great leader? How do you define leadership?
When have you demonstrated great leadership? For what reason(s)?
How and what are your plans for embracing your leadership in the future?
We look forward to receiving your applications and learning about all of the dynamic students at Rutgers University-Newark!
About Ashley Stewart
Ashley Stewart is a global fashion and lifestyle brand that has propelled itself to be on the vanguard of social commerce. Since its founding in 1991 in Brooklyn, New York, Ashley Stewart has always stood for uncompromising style, fashion, confidence & empowerment for the woman who flaunts her curves. Today, Ashley Stewart offers the hottest looks with 89 stores across the United States, a leading and global  e-commerce presence at www.ashleystewart.com, a powerful social media presence @byashleystewart and a growing multimedia and events arm at AshleyTV. Every year, through the Findiing Ashley Stewart Tour, Ashley Stewart traverses the country looking to recognize women who embody the ideals of the Ashley Stewart women:  kindness, resilience, confidence, community and fashion. Through #ASGives, Ashley Stewart engages in programs such as the #AshleyCollegeTour to make long-term investments into the communities that have supported the brand for close to 30 years.
Key Contacts
Natalia Morisseau
Director of Financial Aid
For questions regarding financial aid