July 12- August 19, 2021
Newark residents who have placed a deposit to enroll at Rutgers University-Newark for the 2021 Fall semester and have completed their placement tests can get a jump on their coursework with the new RU-N Accelerate program. The university is making this program available to qualified students free of charge, with no tuition charges, fees, or book/course software costs!
Students who place into either Intermediate Algebra (Math 105) or Communication Skills (Composition 098 or 099) will have the opportunity to cover required course material during Rutgers University – Newark's second summer session, July 12 – August 19, 2021. Successful completion of course material will enable students to advance one course level, permitting many to start the Fall 2021 semester with a Math or Composition course directly satisfying university Core Requirements. This will put them on-track for a more rapid start to work in their major field and thus to a timely graduation. Successful completion of this summer program may enable students to earn college credits toward their Rutgers University-Newark bachelor's degree.
In addition to regular class sessions, students will participate in a pre-program orientation, academic success skills workshops, and a post-program advisement session. One-on-one tutoring will be conducted outside of class hours. Tutoring is a required component of the course and a valuable resource that supports student learning and success. The intensive instruction, practice, support, and guidance that students who participate in the RU-N Accelerate Program receive will provide a solid, early start to each student's college career.
Given the on-going nature of the pandemic and the vaccine rollout, much of the instruction and tutoring is likely to be remote. However, if and where possible, some components of the program may be held in-person on campus.
Interested? Contact Spenser Carrion in the Office of Academic Services for more information.  The deadline to apply for this program is Tuesday, June 1, 2021.
Sample Program Schedule
RU-N Accelerate Math AM Schedule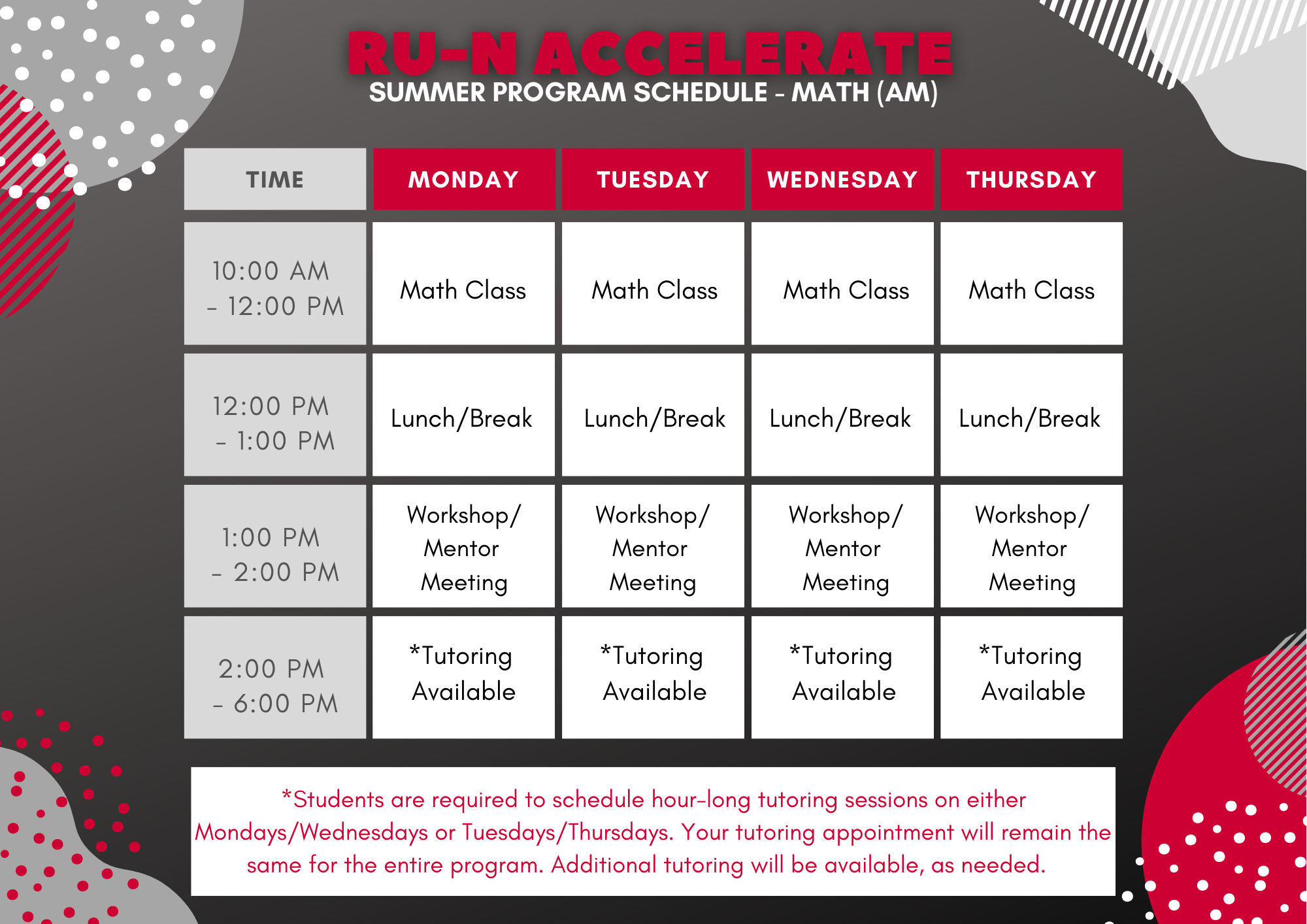 RU-N Accelerate Math PM Schedule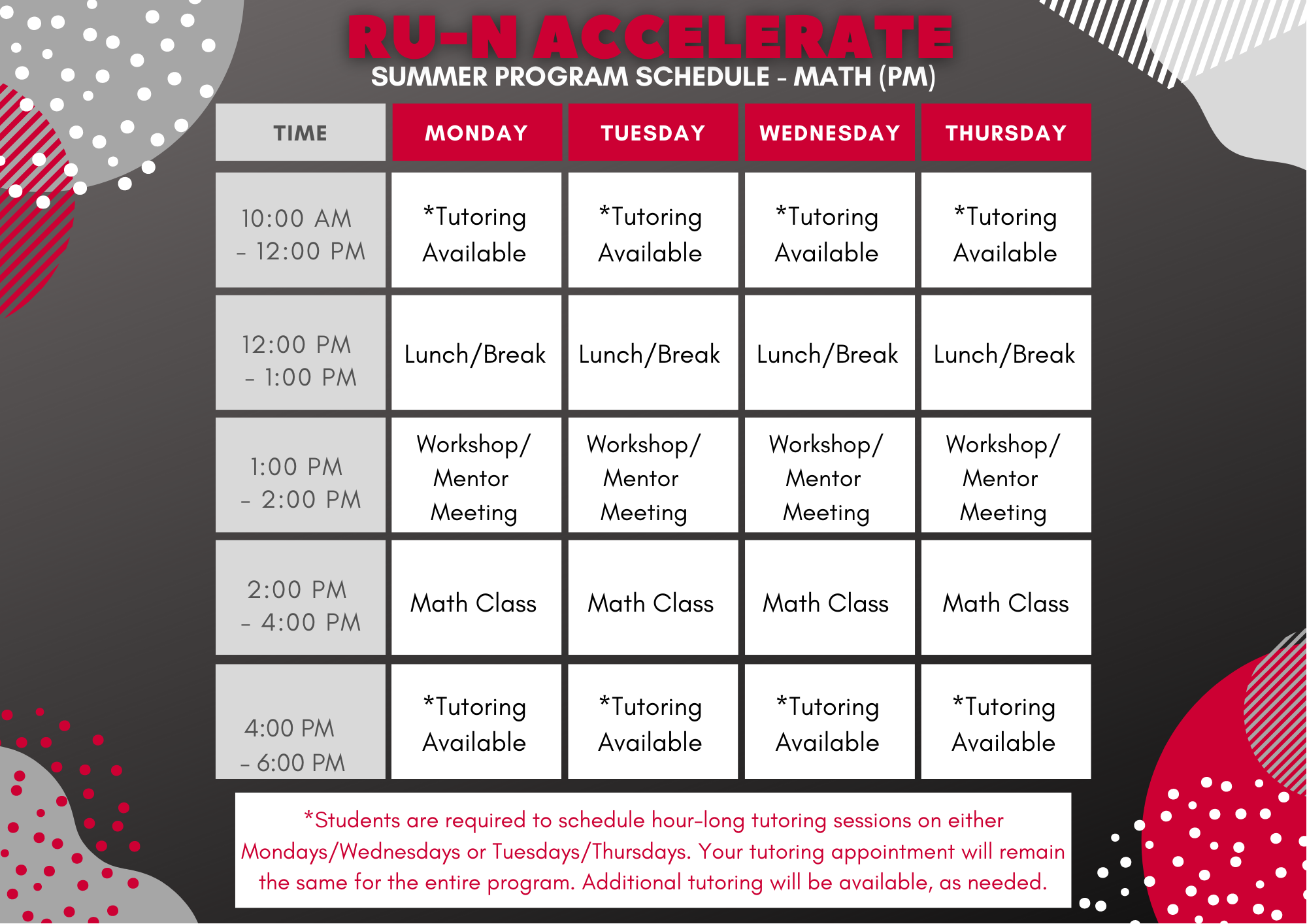 RU-N Accelerate Writing Schedule