The university is partnering with NJHelps and the Department of Human Services - Division of Family Development.  Per the Department of Human Services students may be eligibile for Supplemental Nutrition Assistance Program (SNAP) if the student is between the ages of 18 to 49 and enrolled at least half-time in a college, university, community college, or business, technical, trade, or vocational school that requires a high school diploma may qualify.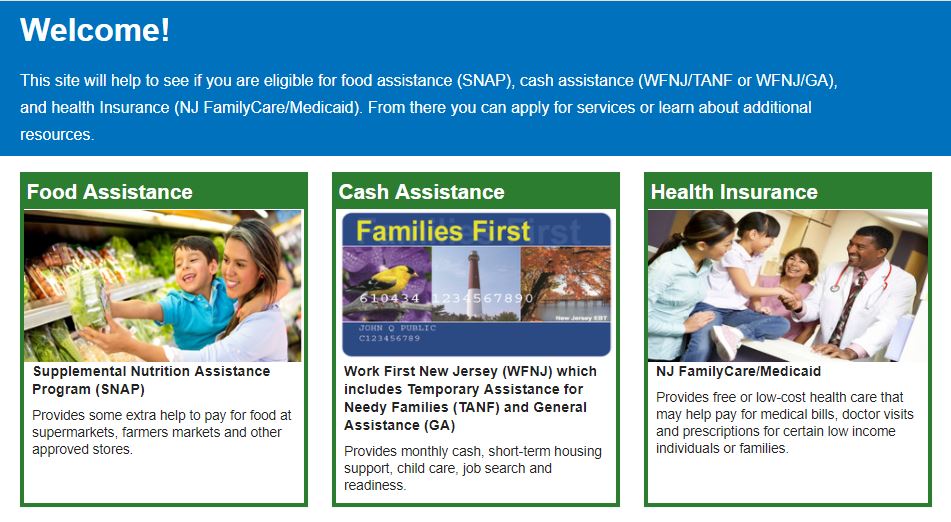 Screen
Check to see what benefits you may qualify for:
Screening takes about 5-10 minutes to complete, and you will need to provide monthly income information.
Apply
Submit an application:
Expect it to take about 20-45 minutes to complete an application. It will take longer to apply than to screen because you will need to provide more detailed income and personal information.