Spring 2023 Parking E-Permits Now Available
Students can register their vehicle under the Parking E-Permit System. Parking permissions are tracked based on license plates.  Below is information to help students who are enrolled at Rutgers-Newark. All Rutgers University students can learn detailed information by visiting Rutgers University Department of Parking & Transportation Services.
Student Permit (Valid 1/17/2023-5/19/2023)
Price (After Tax)
Parking Locations (Monday-Friday 6:00am - 2:00am | For Commuter Permits - No Overnight)
Additional Parking Locations (Monday-Friday 3:30pm - Midnight | For Commuter Permits - No Overnight)
Saturday & Sunday 6:00am - 2:00am | For Commuter Permits  (No Overnight)
Commuter Permit Overnight Parking from Friday 6:00pm - Monday 8:00am
Newark Commuter Economy
$90.00
Norfolk** Deck (P1)
Deck 2 | Eagle East Lot 509A | Essex Lot 506 | New St. Lot | Norfolk Deck (P1)
 
**Norfolk Deck Notice: If you are parking in the Norfolk deck, you will need an access card, which you can retrieve at 160 Bergen St. (Bergen/P2 deck). 

Please show proof of purchase (on phone or otherwise) to the cashier office located on the 1st floor and a card will be issued. Access cards are issued Monday thru Friday from 8am - 4pm.

Newark Commuter Premium
$312.00

Deck 1 | Deck 2 | Eagle East Lot 509A | Eagle West Lot 509B | Essex Lot 506

Newark Campus Resident Permit 
$575.00
 
 
 
Newark Off-Campus Living Permits
$575.00
 
 
 
Register a New Vehicle or License Plate 
STUDENT PARKING LOCATIONS
Note: You must have a valid parking permit to be able to park in these lots.
| Location | Street Address | Map URL |
| --- | --- |
| 110 Warren Street Lot | Next to 110 Warren Street  | Map URL |
| Deck 1 | 200 University Avenue  |  Map URL |
| Deck 2 | 166 Washington Street  |  Map URL |
| Eagle East​ Lot 509A | Corner of [East Side] Eagle Street and Orange Street (closest lot to the business school)  |  Map URL |
| Eagle West Lot 509B  | 10 Burnett Street (Corner Orange St.)   |  Map URL |
| Essex Lot 506 | Essex Street (Behind 1WP building)  |  Map URL |
| Norfolk Deck (P1) | 255 Norfolk Street  |  Map URL |
|   |   |
RBHS Parking 
For any questions or concerns visit https://dotshelp.rutgers.edu/ru_dots or email dotshelp@rutgers.edu
Need Help Getting Around Campus?
Track your RU bus location using TransLoc
More on TransLoc
There are several ways to get access to the real-time information while on the go:
Need Help with Parking & Information
For all DOTS related information, please visit the Department of Parking & Transportations services by visiting DOTSHelp.rutgers.edu.
Mass Transportation
We encourage the use of mass transit, especially since Rutgers University–Newark is only a few blocks from Newark Penn Station. You can also commute to campus via bus and light rail. 
NJ Transit Resources
NJ Transit 25% Student Discount Pass
Available to full-time and part-time students
For more on NJ Transit services, please visit the NJ Transit Student Pass website
New Access Link App!
NJ Transit's ADA paratransit program known as Access Link was established to provide public transportation to people with disabilities who are unable to use the local bus service according to the American with Disabilities Act (ADA). You may ride with Access Link or any other NJ TRANSIT mode for some or all of your transportation needs.
Click here for more details and to download Access Link App
PATH (Port Authority of NY & NJ) Resources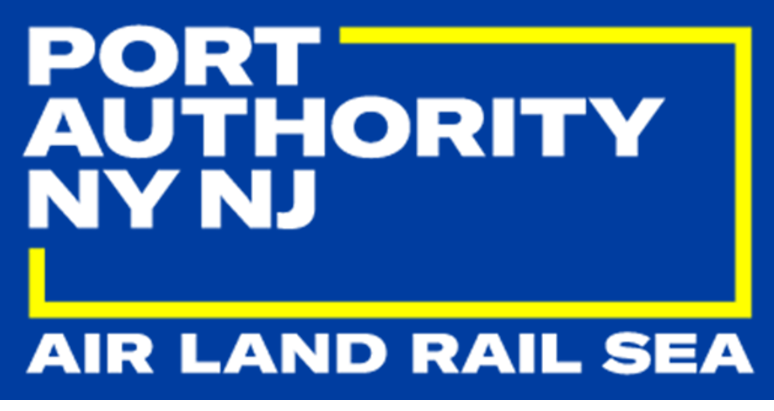 Meter Parking
ParkMobile is a payment system for on-street meters in most areas in Newark. This system allows users to pay for their metered parking from their cell phone or smartphone via the mobile app. 
Student Commuter Reward Program
The Student Commuter Rewards Program is a green initiative that promotes Rutgers University–Newark and Camden students to using mass transportation to get to and from classes. By submitting monthly transit receipts, students can receive up to $50 in gift card rewards monthly at kite+key, Rutgers Tech Store or Barnes & Noble (Newark only). The program is an alternative solution to the limited amount of parking available on the Rutgers–Camden, and Newark campuses.
More on Commuter Reward Program
You may receive citations for parking in non-approved locations. The new virtual parking pass system is paperless; communications about parking violations will now be sent via email. 
Have more questions about the new parking e-permit system?
Key Contacts
Contact the Parking Office by submitting an issue via http://dotshelp.rutgers.edu/
The Parking Office will need approximately 5-7 business days to provide an answer or resolution.