Summer & Winter Sessions
Participate in Rutgers University–Newark's distinguished educational opportunities during the Summer and Winter terms.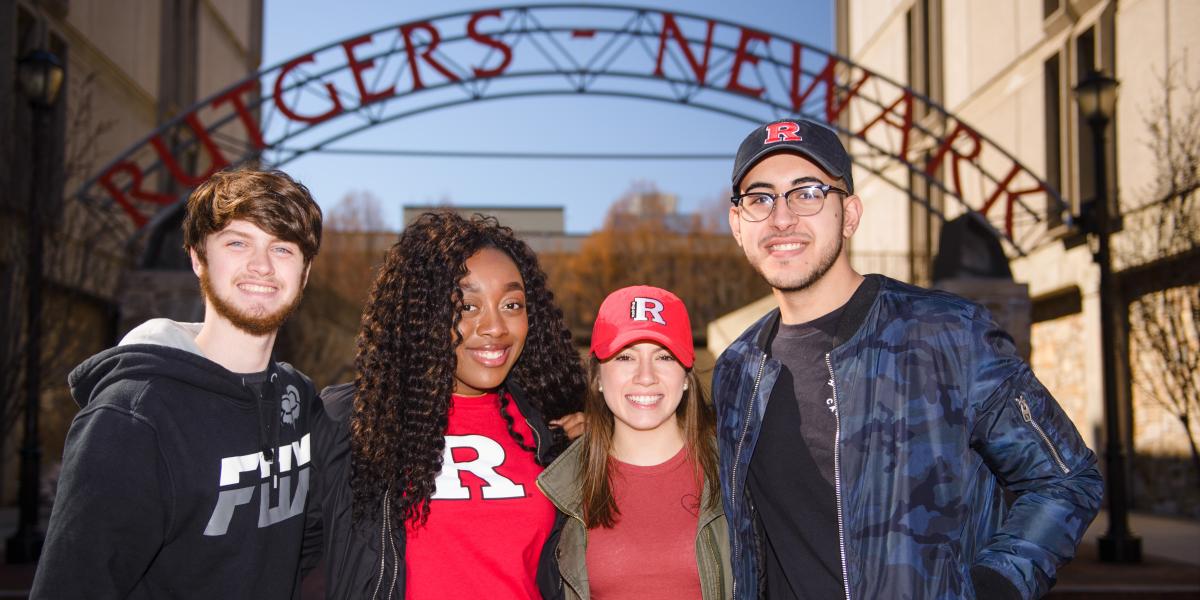 Take advantage of smaller class sizes, convenient location, and flexible course schedules. Summer & Winter Sessions offer a variety of in-person, online, and hybrid classes. Find the course that best fits your schedule.
How are you spending your summer? Getting one step closer to a degree? Making strides to advance your career? Exploring a new subject?
With over 300 online, in-person, and hybrid summer courses you can find a class that best fits your summer schedule and helps reach your academic goals. 
Rutgers University–Newark's Summer Session offers three different sessions to choose from:
Summer Session I: May 28 - July 3
Summer Session II: July 8 - August 14
12-week Session: May 28 - August 14
Summer and winter session courses are open to:
Current and past Rutgers University students
Visiting students from other colleges and universities
Transfer students
High school and pre-college students
Adults interested in personal enrichment, professional development, or degree completion opportunities
Attending a summer or winter session course offers you the ideal opportunity to:
Accelerate time to graduation
Explore a subject of interest
Reduce course work during the next semester
Improve GPA
"Education is the most powerful weapon which you can use to change the world."
Nelson Mandela
Registration for Summer 2019 Session begins Monday, February 18!
How to Register? 
Current Rutgers Students
Register online via WebReg or in-person at the Office of the Registrar.
Current Rutgers students can meet with their academic advisors or the Summer & Winter Session staff. To set up an appointment, please log into RU-N4Success.
Visiting (Non-Rutgers) Students
Visiting students that want to experience a Rutgers Summer Session must complete the Visiting Student Registration Inquiry Form in order to receive a Rutgers Student Identification Number (RUID) and registration instructions. 
High School Students
Summer courses are a great opportunity for high school students to get an edge up on their peers. Academically qualified high school students can complete an application to participate in RU-N's Summer Edge program. Please create an account with the Office of Summer & Winter Sessions Application Portal. After signing up, students can complete and submit a Summer Edge High School Application. 
Still have questions about Summer & Winter sessions?
Key Contacts
249 University Avenue
Newark
NJ
07102
Important Announcement: Summer Session 2019 - Term Bill & Confirming Attendance
Summer 2019 Regular Office Hours: 
Monday – Friday, 8:30 a.m. – 4:30 p.m.
Summer 2019 Extended Hours (8:30 a.m. – 6 p.m.):
Wednesday, May 8
Wednesday, June 12
Wednesday, July 10
Wednesday, August 14
Please contact us with any winter or summer session related issues.