Summer & Winter Sessions
For assistance:
Participate in Rutgers University–Newark's distinguished educational opportunities during the Summer and Winter terms.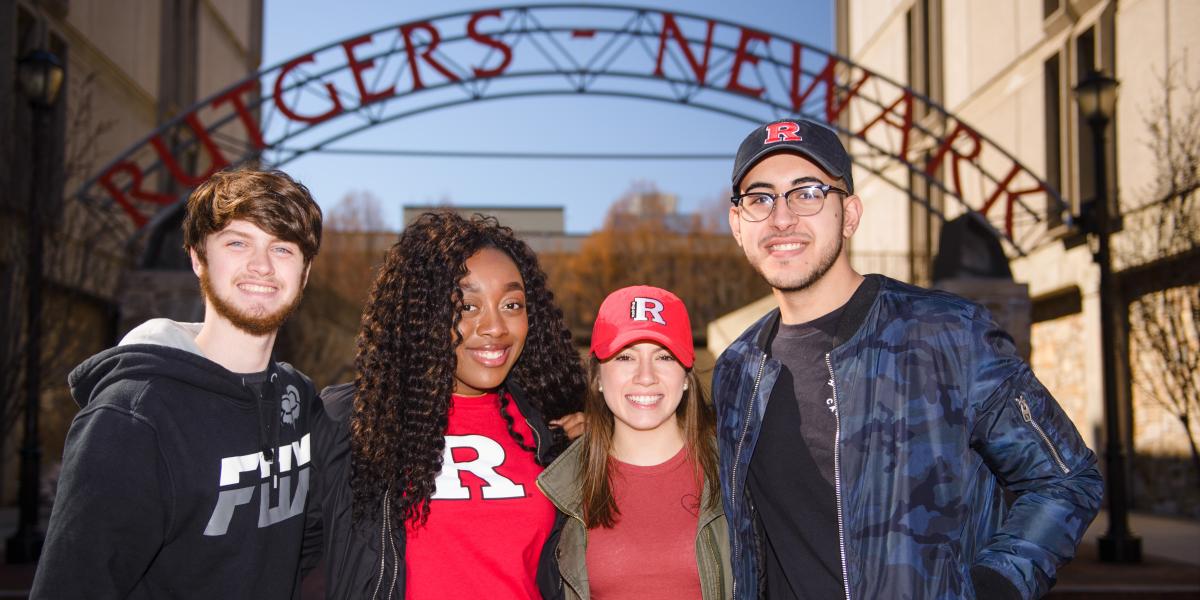 Take advantage of smaller class sizes, convenient location, and flexible course schedules. Summer & Winter Sessions offer a variety of remote or online classes. Find the course that best fits your schedule.
Did you get closed out of a course this Fall? Do you need to fulfill a prerequisite? Do you want to reduce your Spring 2024 semester course load?
Whether you are a Rutgers student, visiting student from another institution, a transfer student, or a lifelong learner, you can experience summer courses at Rutgers University-Newark. 
Take advantage of Rutgers' academic reputation, small class sizes, and convenient locations. 
With online courses, you can find a class that best fits your schedule and helps you reach your academic goals.
Important Winter Session 2024 Dates:
Winter Sessions Courses Available via online Schedule of Classes: September 5, 2023
Visiting Student Registration Form Available: September 18, 2023
Winter Session Registration Begins: October 2, 2023
Last Day to Submit Visiting Student Registration Form: December 15, 2023
Winter Session Begin: December 22, 2023
Winter Session Courses Meet:  December 22, 2023 & January 2-12, 2024
Winter Session Courses End: January 12, 2024
University Closures for Winter Session 2024: 
Winter Break: December 23, 2023-January 1, 2024
University offices will be closed. Courses may have directed readings, online and/or web-enhanced coursework during this time.  Please consult the course syllabus for specific assignments. Important dates and deadlines for Winter Session, registration instructions, and course offerings can be found at https://winter.newark.rutgers.edu/
Summer and winter session courses are open to:
Current and past Rutgers University students
Visiting students from other colleges and universities
Transfer students
Adults interested in personal enrichment, professional development, or degree completion opportunities
Attending a summer or winter session course offers you the ideal opportunity to:
Accelerate time to graduation
Explore a subject of interest
Reduce course work during the next semester
Earn credits in a short amount of time
Improve GPA
"Education is the most powerful weapon which you can use to change the world."
Nelson Mandela
Registration is open.
How to Register? 
Current Rutgers Students
Register online via WebReg or by contacting the Office of the Registrar through the myRUN Supportal.
Current Rutgers students should consult with their academic advisor about what courses might make sense to achieve their academic goals. To set up an appointment, please log into the Navigate-Student app.
Visiting (Non-Rutgers) Students
Visiting students that want to experience a Rutgers summer or winter session must complete the Visiting Student Registration Form (VSRF) in the Summer & Winter Sessions Application Portal. If you are new to Rutgers, please Click Get Started to create an account within the portal. Once your account is created, please complete and submit the Winter Session 2024 Visiting Student Registration Form. In 2-3 business days, students will receive an email with registration instructions. 
Transfer students admitted for January 2024 must submit a Visiting Student Registration Form (VSRF) through the Winter Session Application Portal to register for Winter Session 2024. If you already have an RUID, please enter the number in the form. 
Visiting Student Application Portal
Still have questions about Summer & Winter sessions?
Key Contacts
249 University Avenue
Newark
NJ
07102
To schedule a virtual meeting please submit an appointment request here.
Virtual Appointment Hours: Monday, Wednesday and Friday from 8:30am - 4:30pm
To schedule an in-person meeting during regular office hours please submit an appointment request here.
Office Hours: Monday-Friday from 8:30am - 4:30pm