Athletics & Recreation
Get involved in RU–N intercollegiate athletics and recreation programs.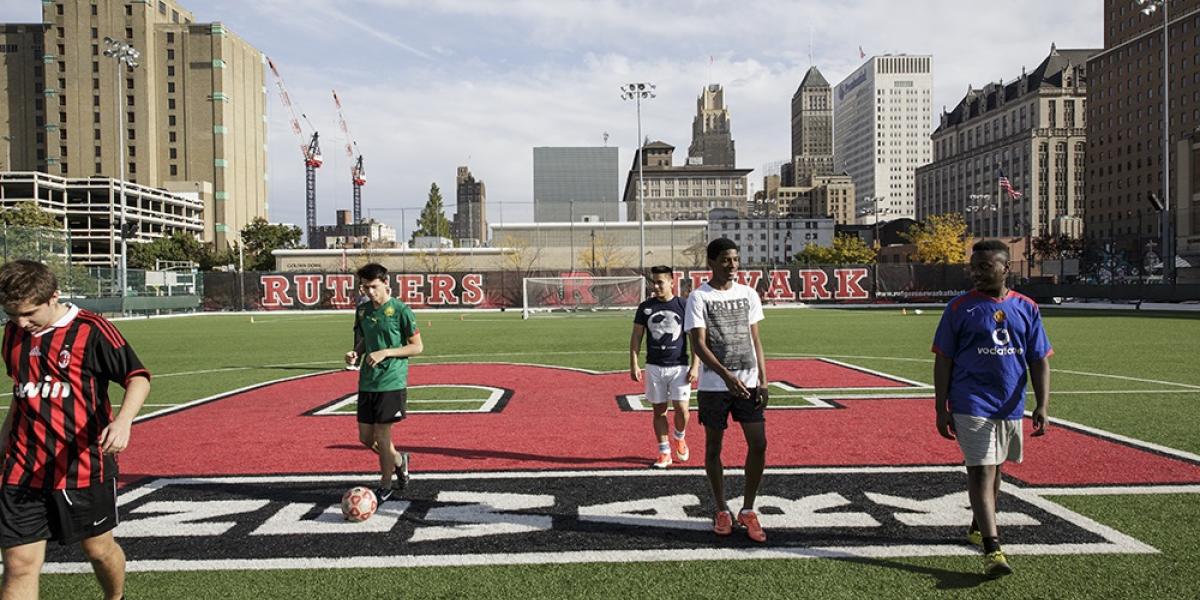 Come play! Whether you choose to join Rutgers University–Newark teams that square off against other schools, compete in intramural leagues, or just enjoy recreational sports, impressive feats, fair play, camaraderie, good fun, and good memories await.
Our Mission
The mission of the RU–N Department of Athletics and Recreation is to provide university constituencies, including students, faculty, staff, alumni, and the community at large with a diverse range of programs and activities to enhance the overall quality of life and participation in the "Rutgers Experience." This mission supports the RU–N tradition of providing a "first-rate education to students of modest means, to first-generation college attendees, and to students of diverse racial, ethnic, and religious backgrounds." The program addresses the varied interests of constituents participating in intercollegiate competition, practices, and instruction, as well as social and tournament play.
Our Opportunities
The RU–N intercollegiate athletics program gives you the chance to participate and represent your institution in competition while also providing you and all other constituencies the chance to witness and support on-campus events. The RU–N recreation program offers a multitude of programs designed to encourage participation and enhance your health, wellness, and overall quality of life.
Interested in joining us? Take a virtual tour of our campus, including our athletic facilities.
Still Have questions about Athletics & Recreation?