Technology Support
The RU-N IT Service Center can assist you with your computer or other technology.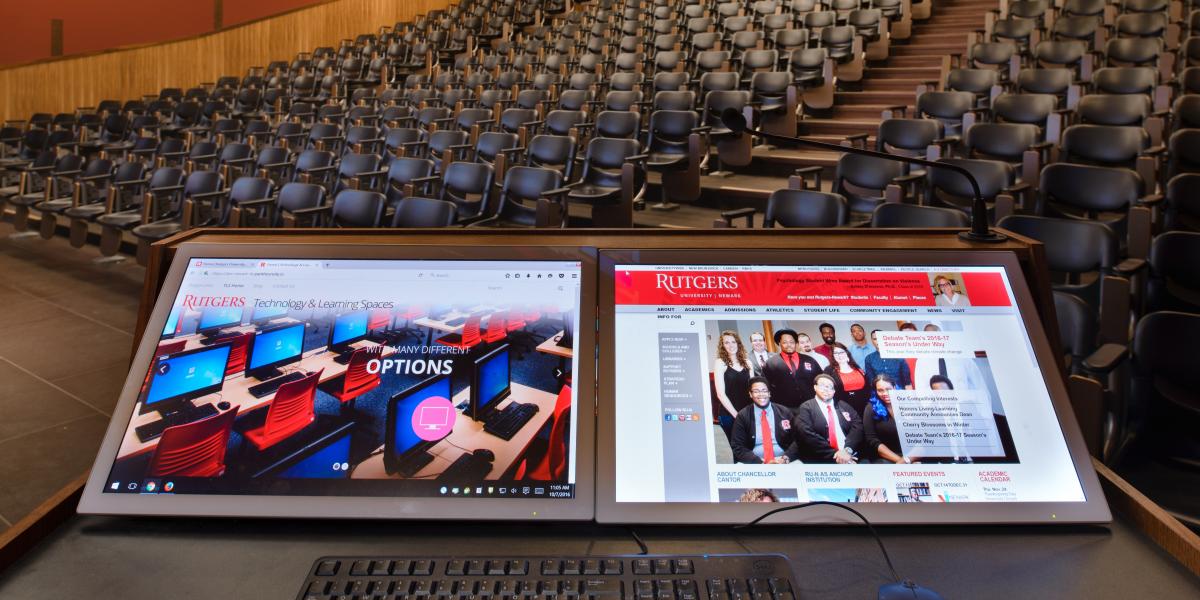 RU-N IT Service Center
The RU-N IT Service Center offers a range of computing support to faculty, staff, and students. Whether it's connecting to the wireless network, activating NetIDs, resetting passwords, setting up email accounts, submitting assignments through Blackboard, providing residential network support, or finding a computer lab to quietly work and print your work, we can assist you. Rutgers affiliates are encouraged to contact the RU-N IT Service Center for all your computing needs. Our student workers are cross-trained by full-time staff to troubleshoot a variety of network-related issues.
The RU-N IT Service Center's mission is to effectively and efficiently provide information technology support services to the Rutgers community. Support is available via phone, email, or in person. For assistance, please contact us at:
360 Martin Luther King Jr. Blvd.
Hill Hall, Room 109
Newark, NJ 07102
(973) 353-5083
help@newark.rutgers.edu
Walk-in hours are:
Monday–Thursday: 8:00 a.m.–6:30 p.m.
Friday: 8:00 a.m.–5:00 p.m.
Computer Labs
The Office of Information Technology (OIT) oversees nine open-access computer labs at Rutgers University–Newark. These facilities offer Windows and Mac systems equipped with a diverse selection of software, as well as high-speed printers that have wireless printing capabilities. Our largest computer labs are also staffed by trained student consultants.
Our student-staffed labs are located in the following buildings:
Dana Library
Engelhard Hall
Hill Hall
One Washington Park
Cyber Lounge
Open-access labs are in the following buildings:
Blumenthal Hall: Student Resource Center
110 Warren Street: Learning Center and Lab
Conklin Hall: Writing Center
CLJ: Criminal Justice Lab
For more information regarding lab locations, hours, and available software, please visit our website at ncs.rutgers.edu/labs.
ResNet Support
The residential network allows you to easily access university resources such as web pages and class schedules. You can get connected in the residence halls with a wireless or wired connection, and RUWireless is configurable depending on your device.
If you need help with your network configuration, a device that is not able to authenticate with 802.1x, or a related problem, our ResNet support staff is available year-round—including summer session!
Still have questions about Technology Support?
Key Contacts
360 Martin Luther King Jr. Boulevard
Newark
NJ
07102