Tuesday, September 22, 2020
Today is National Voter Registration Day (NVRD) and if you are eligible to vote, it's a great opportunity to make sure that your voter registration status is up-to-date so you are ready to vote in the upcoming November 2020 Election.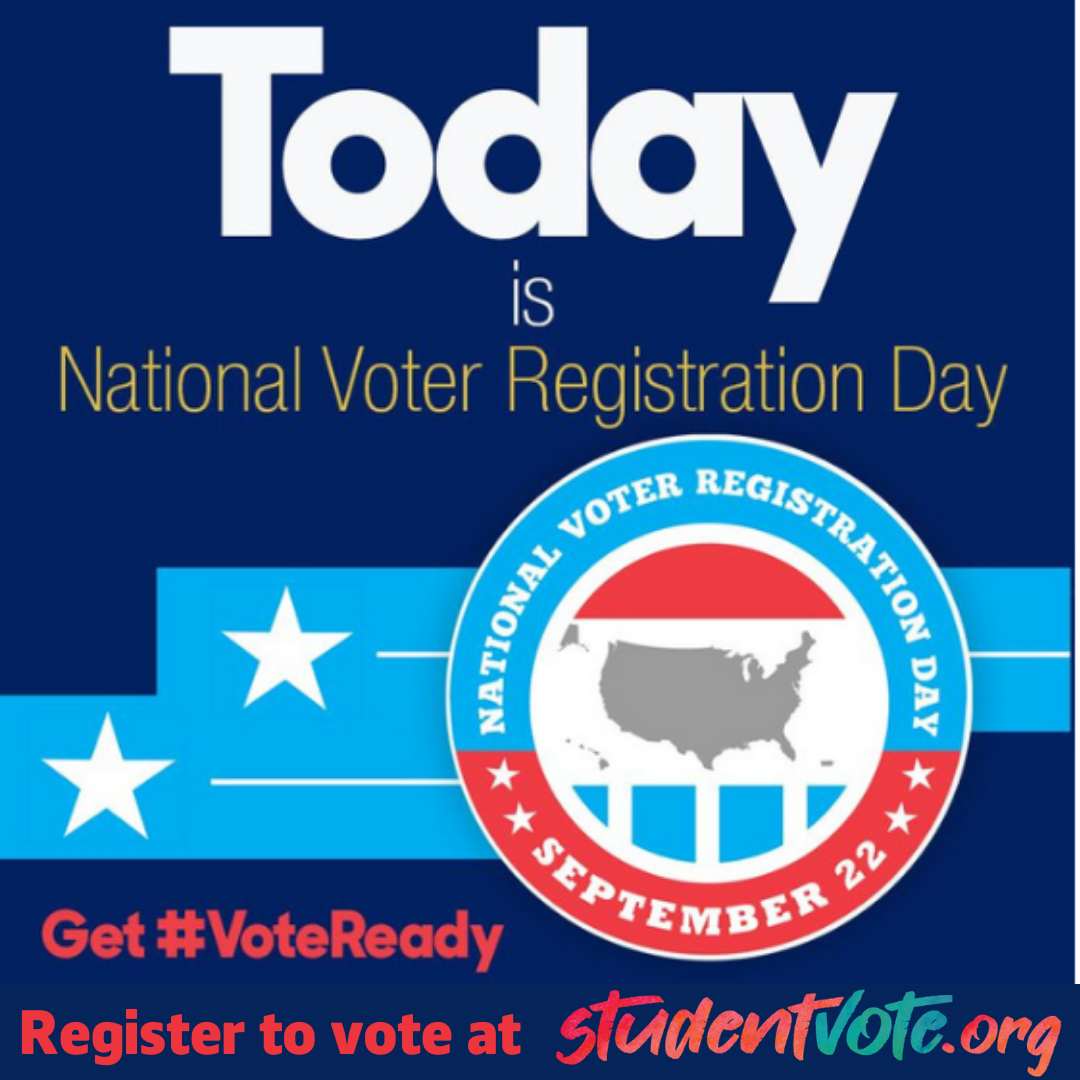 You can register for the first time or update your registration status right here.
As the largest and most diverse generation alive right now, young people have a chance to make a real impact in New Jersey and our country if every eligible voter participates in elections. In order to make sure that you can raise your voice and cast your vote in the upcoming local, state, and federal elections, you need to be registered to vote at your current address.
We know a lot of students recently moved, either back home for distance learning or near campus for the start of the school year. If you need to register for the first time or you moved since you last registered, you can update your registration right here. This registration tool is compatible with New Jersey's recent transition to online voter registration!
Already registered? Pledge to Vote Safely here to find out more about upcoming elections, including how to vote safely by mail.
For additional information on NVRD events and campaigns, follow us on Instagram @RUNOSLL or feel free to email us at studentlife@newark.rutgers.edu with any questions you may have.