Important Dates
Announcements
The Office of Undergraduate & Graduate Admissions will be closed from Monday, November 21-Friday, November 25 and will reopen on Monday, November 28, 2022 in their new location at 35 Warrent St.
Tuesday, November 22,  2022 will follow a

Thursday class schedule

 
Wednesday, November 23, 2022 will follow a

Friday class scehdule

No Virtual Counter Hours on Wednesday, November 23, 2022
University will be CLOSED for Thanksgiving Holiday from 4:30pm Wednesday, November 23, 2022- 8:30am Monday, November 28, 2022
The Office of Financial Aid  (in-person & virtual counter) will be CLOSED on December 14, 2022 from 1pm-4:30pm
Spring 2023 Registration Information | COVID 19 Vaccination, Booster, Exemption Request Information for Spring 2023
Federal Student Loan Debt Relief Application

On HOLD

 due to Nov. 14th ruling from 8th Circuit Court of Appeals | Review Details on the One Time Student Loan Debt Relief   | Deadline December 31, 2022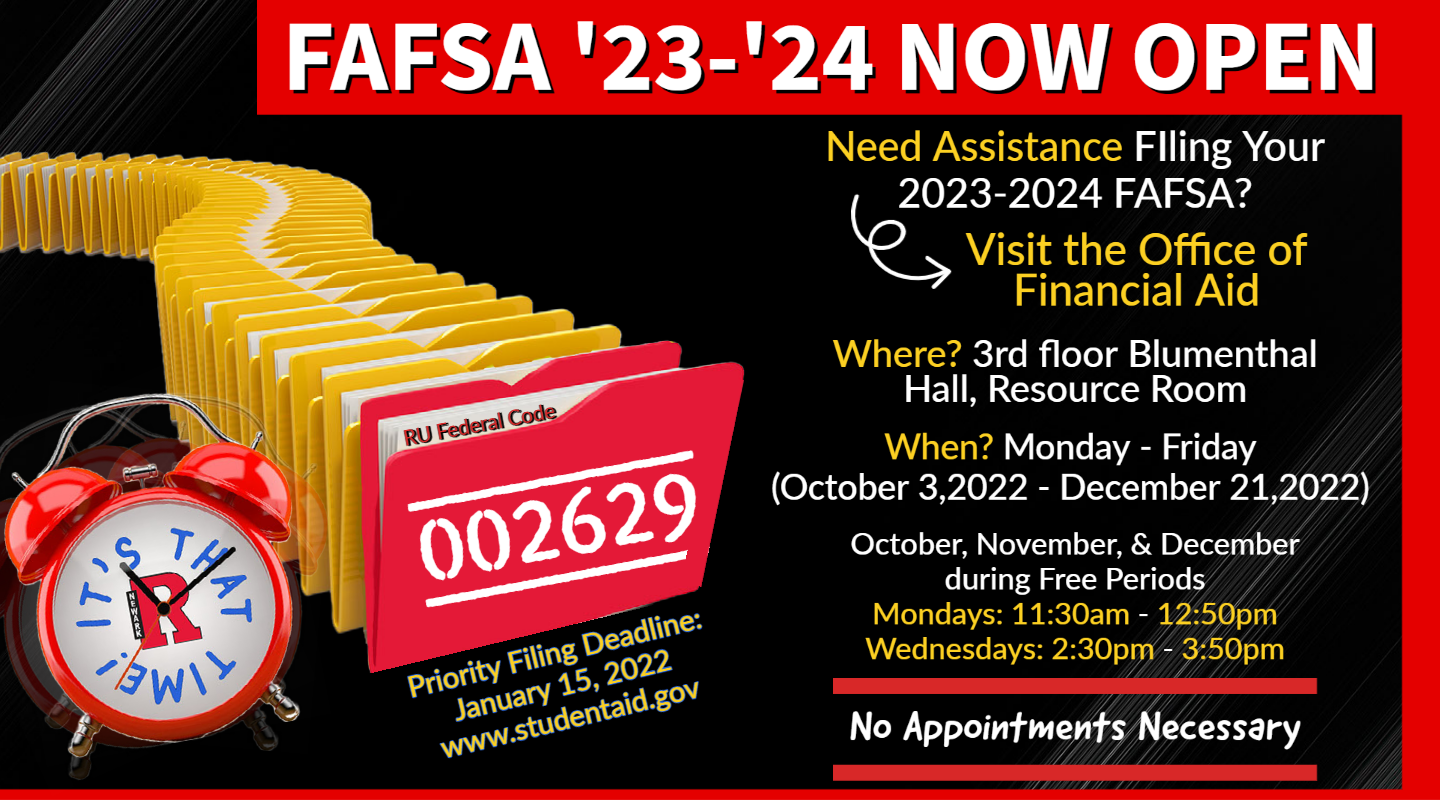 The studentaid.gov site is currently experiencing high traffic volume. Due to this, when accessing the site, you may be placed in a Waiting Room. After a brief wait, you will be able to access the site.
We are asking for your patience as we are implementing a new financial aid system.  As always, we are committed to working with students and families. 
Calendar
No events match your search criteria.